Yes you can!!!
Sign up to start your real estate journey  
Are you interested in starting your real estate journey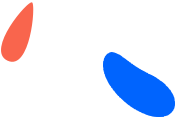 Our customers are our priority and we have great policies to enact quality service.

Vist our sites
We are happy to walk you through our properites, book an appointment now.
What are your payment plans like?
In a bid to help our esteemed clients to own a home in the city of Lagos, we have developed and created a simplified and flexible payment plans that will enable our clients to own a home of their dream. Our payment plans include 3, 6, 9, 12, & 18 months.
What properties do you offer?
We are proud to be in partnership and in association with reputable real estate companies such as Gracias, P-WAN Group, Revolution Plus, Novarick Homes, Middlechase, Veritasi Homes Properties Limited & Tribitat Real Estate
How is your Customer Service?
Etionary Properties is known for her transparency in business dealings and consistent clients' satisfaction. We say little but deliver more for the first time and always. When it comes to helping our clients make hard but necessary decisions regarding what kind of properties to purchase or invest in, Etionary Properties gives you amazing & special consultation to guide your decisions.
Who is Etionary Properties?
Etionary Properties is a distinct real estate company where our clients' satisfaction, ease, and comfort is our topmost priority. We help clients with services like; Property Sales, Facility and Estate Management, Apartment Leasing, Market Research & Analysis, Property Agency, as well as all round Property Renovations and Real Estate Consulting,
Why Invest in Lagos?
Lagos State, the center of commerce, is a great city that sparks the growth of commerce with the real estate sector inclusive. Getting a property in Lagos is a very huge investment as land appreciation is greatly fostered by tremendous evolution of profitable industries in the city and its environs which by statistics, is the greatest seen in the whole of Nigeria.
What title documents do you present?
All our estate offerings carry authentic titles, usually a Certificate of Occupancy, or a Governor's Consent, depending on the estate.
Where is your office?
HEAD OFFICE
6, Alh. Hujjaj Road,
Jakande, Lekki Phase 1,
Lagos State, Nigeria.
HOT LINES
+234913 563 7874
+234810 455 3768
Visit Our Knowledge Bank!
Tap into our unlimited vault of knowledge as we discuss topics spanning all that you need to conquer your investment challenges! From land banking to property acquisition and all that is involved in getting from dream to reality.
Contact Us
Tel: +234 810 553 3396
Chat: +234 810 553 3396
Admin@etionarygroup.com
---
This Website is the property of Etionary Group, a Nigerian incorporated property solution company providing cross-border and local market solutions for people all over the world.
© Copyright 2021. Etionary Groups. All rights reserved — Website By Animoxix Studio